About the book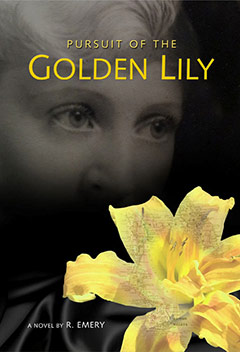 Rose Jamieson is a writer whose day job doesn't involve much risk. But then her dying father asks her to identify an enigmatic stranger he'd encountered in Thailand in World War II and bequeaths her his wartime diary, which contains a cryptic riddle.

Drawn in by the mystery, Rose leaves her home in Canada for Southeast Asia and begins to retrace her parents' wartime journeys through Thailand, Malaysia, and Singapore. That's when she finds the map. Hidden in an ancient Buddhist temple, it confirms the rumors she's heard about a secret imperial Japanese operation called the Golden Lily.

Suddenly, her promise to her father transforms into a hunt for billions of dollars' worth of gold, jewels, and other valuables. Yet she's not the only one looking for the treasure. Thrown together with an unforgettable cast of characters—including a Scottish museum curator and his beautiful Japanese lover, a corrupt Mafia don, and a quirky, ex-CIA American—Rose is on a journey she's never going to forget.

Inspired by the author's true story of finding her British father's POW diary and following in his footstep, Pursuit of the Golden Lily is brimming with adventure, romance, and intrigue.